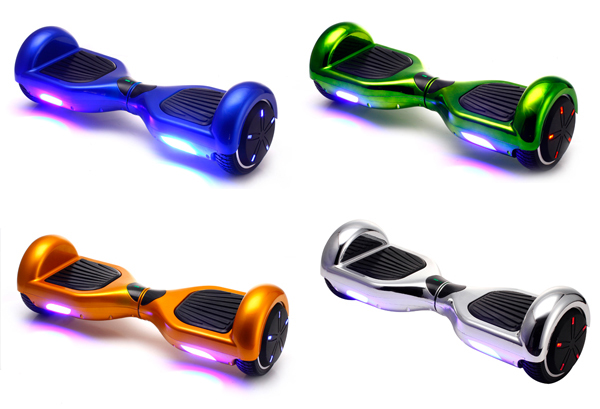 I1

6.5

Inch

Electric

scooter

Parameters
Range

per

charge(km)

20
Max

Speed

(km/h)
10
Max

climbing

angle

15°
Max

Load

(kg)
120
Net

Weight

(kg)

10
Charging

Power
90-240V
Charging

Temperature
0-60
Motor

Type
Hub

Motor
Motor

Power
36V350W
Battery

Lithium

battery
Battery

Capacity
4.3AH
Charge

Time
3-5H
Charging

Protection

Yes
Tire

Size
6.5inch
Tread

Width
190mm
Chassis

Height
35mm
Board

Size
590*190*180mm
Carton

Size

655*250*260mm
Certificate

UL2272
Electric self balance scooter also known as somatosensory car, thinking car, take a car, etc.. On the market are mainly two types of single wheel and double wheel. Its operation principle is mainly based on a known as "dynamic stability" (Dynamic Stabilization) the basic principle, the use of gyroscopes and accelerometers to detect changes of the body, body posture, and the use of servo control system, accurate driving motor for the corresponding adjustment, in order to maintain the balance of the system. Is a modern product used as a new type of green transport, leisure and entertainment.
Characteristic
Green environmental protection. Electric vehicles powered by batteries, no pollution to the environment, absolutely green environmental protection, and can be repeatedly charged. Moreover, the motor has the advantages of high operation efficiency, low noise and high efficiency, thereby reducing noise pollution and saving energy.
Turning radius is small, nearly 0. This is very suitable for use in small space. For example, large shopping malls, trail, talent market, shop etc..
No brake system, composed of a gyroscope angular velocity detection signal, detection angle signal of the accelerometer, and then fused to get the precise angle of balancing two wheeled electric car signal, finally transmitted to the microcontroller, PWM MCU control module for motor balancing two wheeled electric car reversing. In this way, the utility model not only avoids the waste of energy, but also avoids the abrasion of the brake pads. The traditional car may also occur when the brakes, this need not worry completely in balancing two wheeled electric car.
The utility model has the advantages of convenient control, and the forward backward and the running speed can be changed only by the front and back tilt of the body.
Release time:2016-12-28 0:00:00
Related News
Related Products