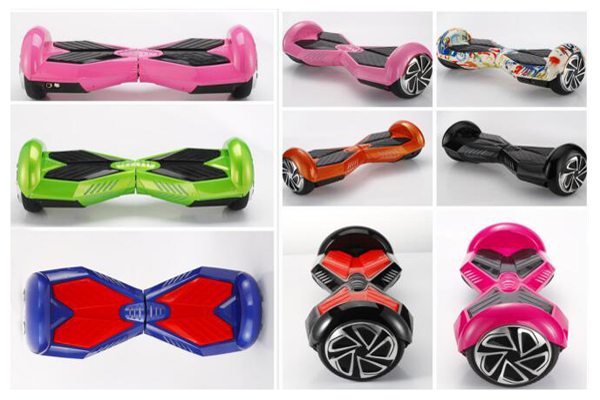 I15-

6.5

Inch

Electric

scooter

Parameters
Range

per

charge(km)

20
Max

Speed

(km/h)
10
Max

climbing

angle

15°
Max

Load

(kg)
120
Net

Weight

(kg)

10.7
Charging

Power
90-240V
Charging

Temperature
0-60
Motor

Type
Hub

Motor
Motor

Power
36V350W
Battery

Lithium

battery
Battery

Capacity
4.4AH
Charge

Time
3-5H
Charging

Protection

Yes
Tire

Size
6.5inch
Tread

Width
230mm
Chassis

Height
35mm
Board

Size
590*230*180mm
Carton

Size

655*250*260mm
Electric self balancing vehicle operation principle is mainly based on a kind of dynamic stability (DynamicStabilization), which is the basic principle, that is, the vehicle itself. With the built-in precision solid-state gyroscope (Solid-StateGyroscopes) to determine the posture of the body in which the state, through sophisticated and high-speed central microprocessor to calculate the appropriate instruction, the drive motor to achieve balanced results.
Matters needing attention
Before driving the electric balance car, you need to check whether the components of the intelligent balance car is firmly installed, no damage.
Need to find a more open and flat ground for driving practice.
Full understanding of the driving environment is required to ensure that there is no interference from cars, pedestrians, pets, bicycles and other obstacles.
A skilled assistant is required; the assistant should be able to skillfully operate the electric balance car and be familiar with all the precautions and driving methods in the driver's manual.
Can't run on a smooth, wet ground.
Need to wear a safety helmet and protective clothing to avoid possible damage.
Twist the height adjustment knob on the control lever to adjust the direction of the lever to the height of the fit you feel to ensure that you can comfortably hold the handle.
Release time:2016-12-28 0:00:00
Related News
Related Products