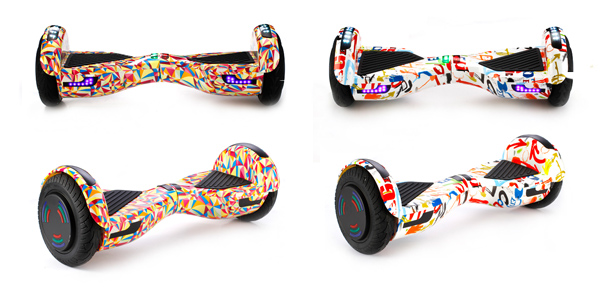 I8

8

Inch

Electric

scooter

Parameters
Range

per

charge(km)

20
Max

Speed

(km/h)
10
Max

climbing

angle

15°
Max

Load

(kg)
120
Net

Weight

(kg)

11.3
Charging

Power
90-240V
Charging

Temperature
0-60
Motor

Type
Hub

Motor
Motor

Power
36V350W
Battery

Lithium

battery
Battery

Capacity
4.3AH
Charge

Time
3-5H
Charging

Protection

Yes
Tire

Size
8inch
Tread

Width
230mm
Chassis

Height
35mm
Board

Size
650*200*210mm
Carton

Size

680*295*280mm
Driving skills of two wheeled electric balance scooter
Although the two wheeled electric balance car looks like the principle and operation is very simple, but in the process of driving two electric balance car also need to master and pay attention to some driving skills.
First, to know what is the maximum speed of the car.
Second, starting with the soles of forward thrust, can quickly start at the same time, the power consumption is also more than just forward power consumption.
Third, in the process of moving slightly forward tilt of the body, the car is moving forward; backward tilt, stop or move backward. Action must be gentle, should not be violent shaking; inward twist the right side of the handle, that is, to the right; the same twist of the left hand, that is, to the left.
Fourth, in turn when the vehicle turns, must slow down, and the steering angle is not too large; when the driving personnel should be in the same direction tilt of the body.
Fifth, vehicle downhill, speed is not too fast, you must slow down, and keep the focus back.
Sixth wheel terrain or objects stuck, do not force through repeated attempts, such as abnormal sound heard inside the car, motor is in load output state, the motor and the controller will soon heat, a long time can cause burning.
: seventh, parking control speed until it stops, the first single leg left pedal backwards to stand on his feet again, and then close the switch, the car will be placed steadily; people in the car, do not close the switch!
Release time:2016-12-29 0:00:00
Related News
Related Products