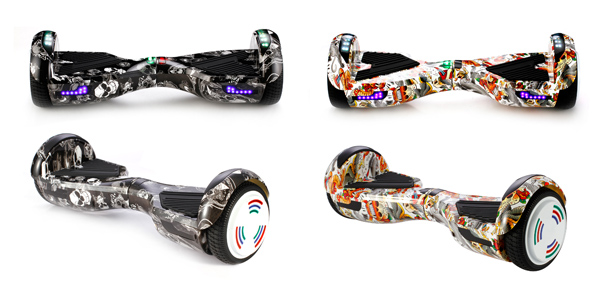 I7

-

6.5

Inch

Electric

scooter

Parameters
Range

per

charge(km)

20
Max

Speed

(km/h)
10
Max

climbing

angle

15°
Max

Load

(kg)
120
Net

Weight

(kg)

10
Charging

Power
90-240V
Charging

Temperature
0-60
Motor

Power
36V350W
Battery

Lithium

battery
Battery

Capacity
4.3AH
Charge

Time
3-5H
Charging

Protection

Yes
Tire

Size
6.5inch
Tread

Width
190mm
Chassis

Height
35mm
Board

Size
620*195*196mm
Carton

Size

655*250*260mm
Electric self balancing scooter let us intelligent travel
Now the vehicle when driving is remote control to maintain balance by hands, although environmental protection but also needs our electric vehicle body control, if we want a balanced intelligent transportation, then we need to buy an electric self balance car.
We have a lot of people when driving electric cars are on their hands to master the balance, but the electric car is a self balancing intelligent electric vehicle, when running the break the balance away from the balance bar using its own gyroscope sensor to control our body has many, in the performance of the system in its use the control system is very stable, very agile, can achieve self balancing effect.
Now this electric self balancing car has begun to spread in the country, with this electric car, we can have more security when traveling. And the shape of this electric car is relatively small, we can also achieve the desire to carry, very suitable for people who choose to travel short distances.
Release time:2016-12-29 0:00:00
Related News
Related Products