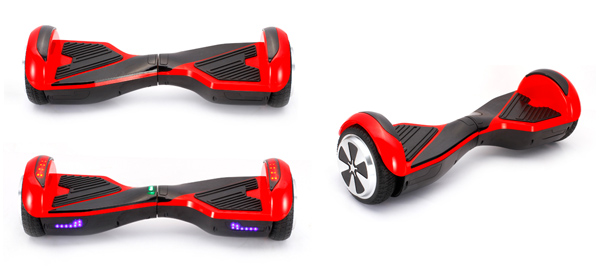 I7

6.5

Inch

Electric

scooter

Parameters
Range

per

charge(km)

20
Max

Speed

(km/h)
10
Max

climbing

angle

15°
Max

Load

(kg)
120
Net

Weight

(kg)

10
Charging

Power
90-240V
Charging

Temperature
0-60
Motor

Power
36V350W
Battery

Lithium

battery
Battery

Capacity
4.3AH
Charge

Time
3-5H
Charging

Protection

Yes
Tire

Size
6.5inch
Tread

Width
190mm
Chassis

Height
35mm
Board

Size
620*195*196mm
Carton

Size

655*250*260mm
Driving method for two wheel electric balance vehicle
First, open the power supply, electric balance car you want to stand before you confirm the power supply and power supply is normal.
Two, the first practice to stand up, when you stand on the balance of the car, the balance immediately started, we are accustomed to the feeling of down-to-earth, the first time to stand up inevitably nervous. Then how can we do stand up on it, first of all you don't want to go back and forth the balance of the car, it will become more and more nervous, as long as the natural stand, put the mentality of peace, stand up and down, a few more practice, you will find that every station will become more and more relaxed.
Three, the soles of the feet of the cart before and after exercise, the foot is driving the balance of the car is a very important step, began to hold the first hand exercises, after only the sole force promoting the balance of the car slightly before and after rolling, and then put the foot force slightly enlarged, finally let go don't hold hands practice, more practice will be successful the foot is the balance of the car, feeling the direct position, so this step on the back driving method can greatly improve.
Four, refer to the user manual before practice, turn, brake.
Release time:2016-12-28 0:00:00
Related News
Related Products