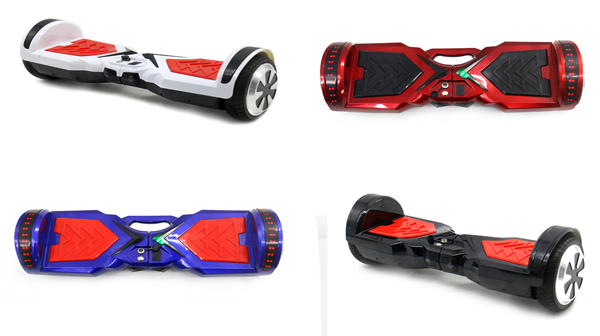 UL2272

Electric

Scooter

I3-6.5

Inch

Parameters
Range

per

charge(km)

20
Max

Speed

(km/h)
10
Max

climbing

angle

15°
Max

Load

(kg)
120
Net

Weight

(kg)

10
Charging

Power
90-240V
Charging

Temperature
0-60
Motor

Type
Hub

Motor
Motor

Power
36V350W
Battery

Lithium

battery
Battery

Capacity
4.3AH/4.4AH
Charge

Time
3-5H
Charging

Protection

Yes
Tire

Size
6.5inch
Tread

Width
190mm
Chassis

Height
35mm
Board

Size
590*190*180mm
Carton

Size

655*250*260mm
Certificate

UL2272,CE,RoHS,FCC,ISO9001,BSCI,UN38.3
The electric car balance a fashion, will let people enjoy the shuttle in the heavy traffic relaxed and happy, to touch the future. Electric balance car is the crystallization of modern science and technology, is the product of the development process of fashion trends, many people have such doubts, the use of electric self balancing car?
A means of transport,
This is the most customers to buy enough electric to self balance scooter, compact portable self balancing vehicle so that it can be used as some conditions of transport, at the same time, the electric self balancing vehicle drive gives it a green transport mission, has important significance to improve the construction of civilized city and the living environment of the popular it. Going to work, go shopping, go out for his walk these short trips if every time the car fuel consumption, not only pollute the environment, it is often encountered traffic jams, wasted a lot of time, electric self balancing vehicle for consumers to save a lot of fuel cost and time.
Two, exercise
Electric self balancing vehicle is regarded as an important tool for balance and coordination. When driving, the driver needs to stand on both sides of the foot on both sides of the foot pedals on the wheel, in the sense of balance, the need to rely on the size of the human body forward. Strong muscle strength is an important element in the balance of feeling to you responsible, but should have a strong muscle strength is very painful, since the balance of the car is allowing you to enjoy the fun and exercise balance.
Three, entertainment
Today's young people are pursuing the balance of the car to the new in order to be different, the nature of modernity as a new "toy", many of them will meet in a small club, each other to show their car, beautiful appearance, cool dress is a topic of discussion, go out to skate. The stunt show in the square, bright blind people.
Release time:2016-12-28 0:00:00
Related News
Related Products